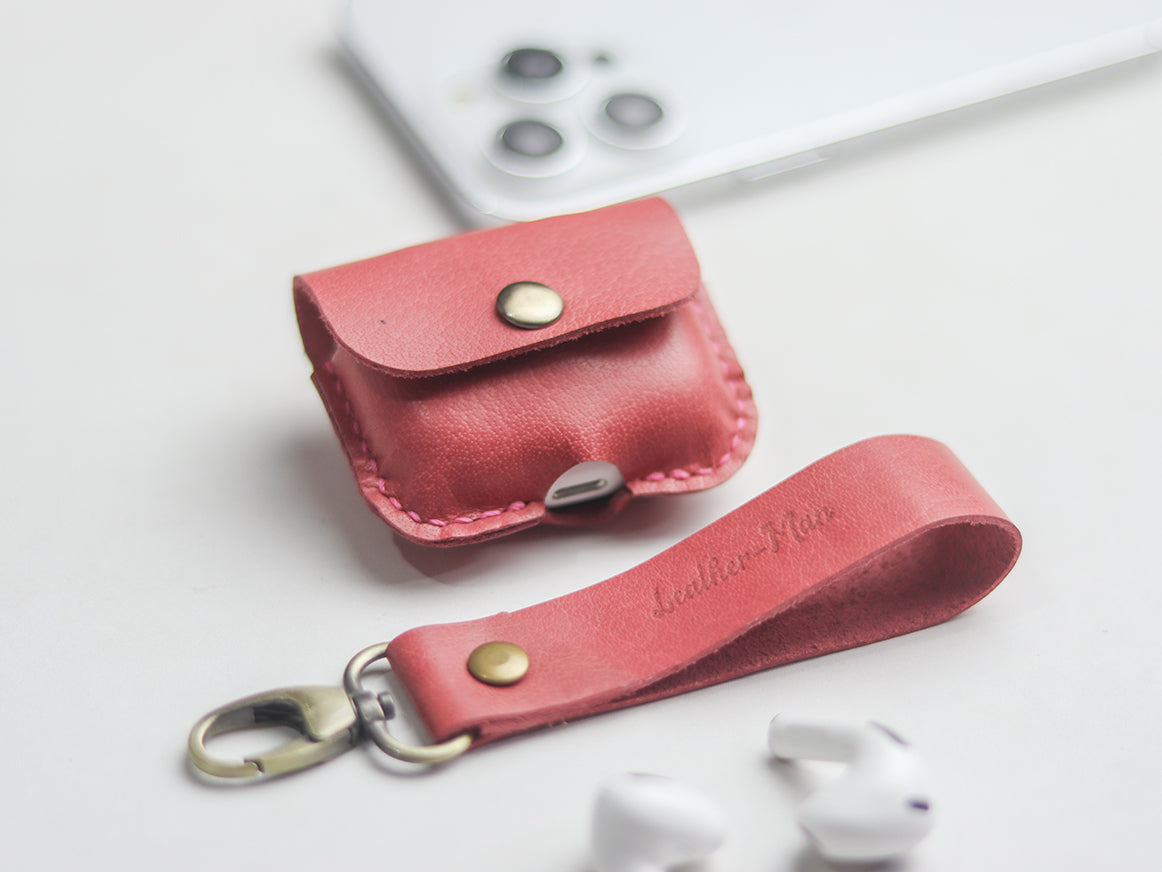 AIRPODS CLASSIC LEATHER CASE FLAMINGO PINK
COMBO:
AIRPODS CASE WITH BELT STRAP
These are beautifully designed and well-crafted AirPods case handcrafted by Leather-Man, in Pakistan. The AirPods case measures 6 x 6cm, and as we can see from the images, it shows off a stylish and vintage appearance design, and it's made from vegetable-tanned leather for durability and enhanced elegance while wide range of colors allow it to meet more personal preferences. Meanwhile, it's stitched with Imported Wax thread for durability, and the tread is compliant to the classic aesthetic style.
The AirPods leather case snuggly holds your AirPods' charging case and protect it from bumps and scratches. Furthermore, its metallic closure not only keeps it in place, but also allows you to access to the wireless earbuds without having to take it out from the leather case. Moreover, a matching leather strap lets you easily take it anywhere with you, and its custom opening allows you to charge your AirPods with ease.