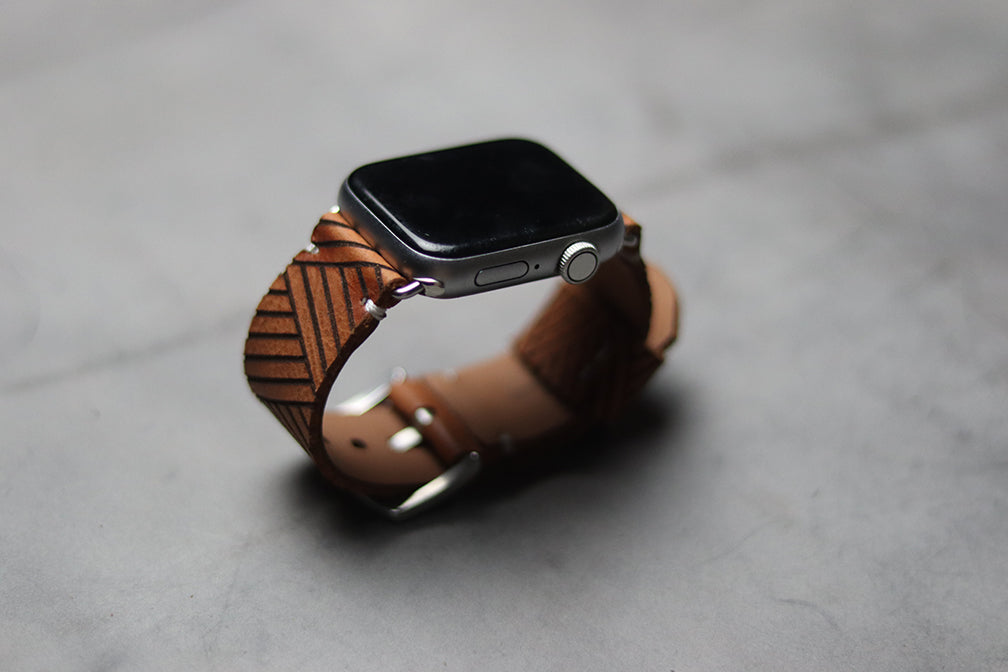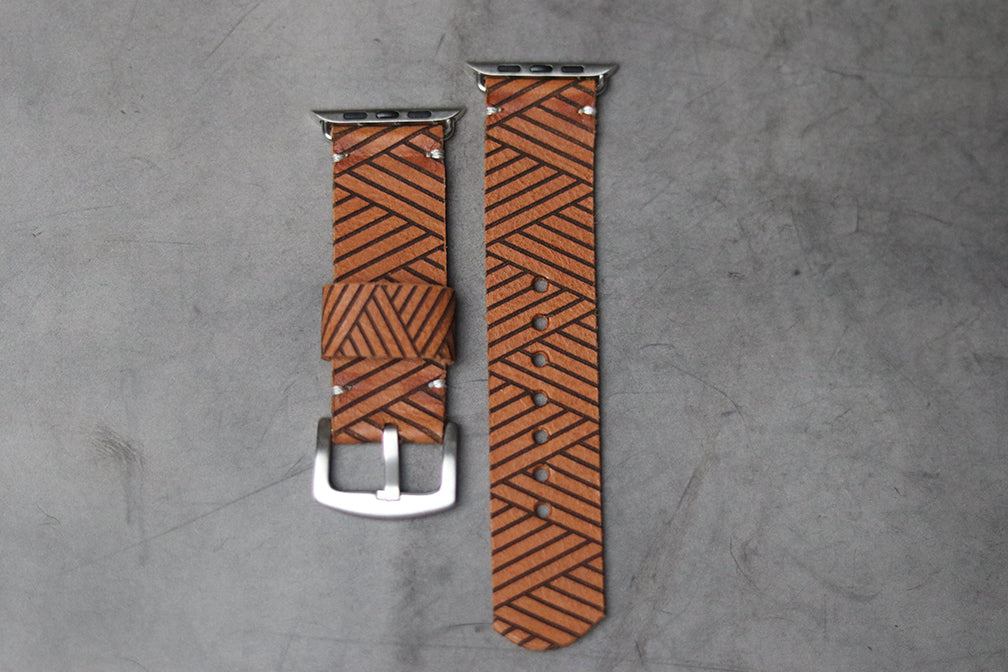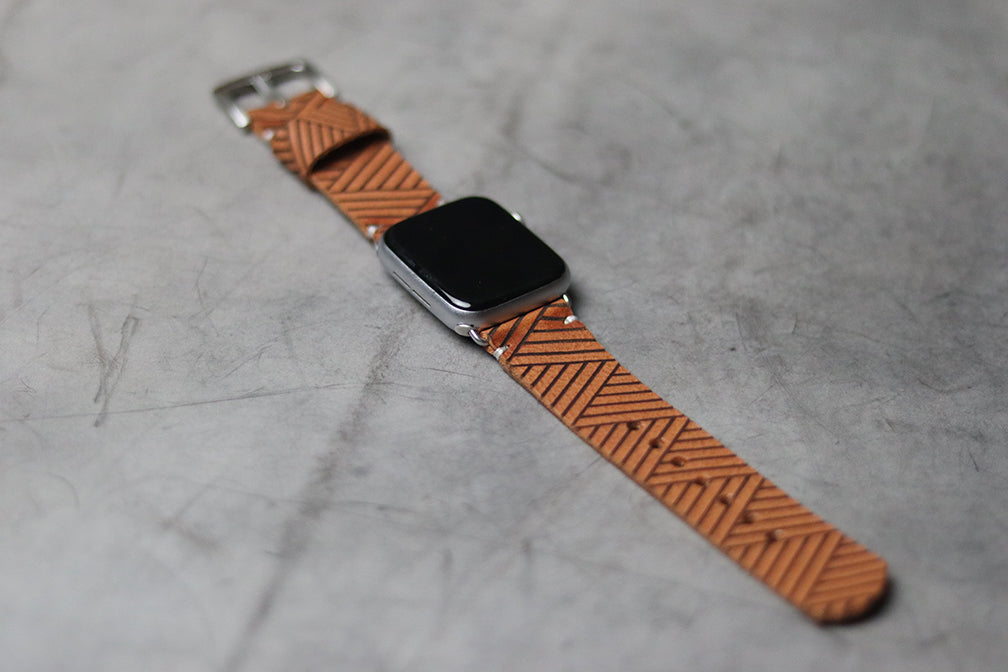 "E1" ENGRAVED STRAPS - CARROT ORANGE
LENGTH:
Small 115/65mm (wrist 5 to 6.5 inches)
Leather-Man introducing its one of a kind new catchy and clasyy design watch straps, The Engraved Straps. These Are Pure Leather Laser Engraved Watch Straps to provide unique styles along with durability.

Handcrafted from premium Italian Vegetable/Pull up leather in russet tones for good looks and wrist-hugging comfort.
Carefully hand-stiched to lend it a handsome look.
Edges are impeccably hand burnished for a smooth finish.
Meticulously hand saddle stitched with French waxed tan 0.5mm poluster thread for a superior stitch and durability.
Fitted with a slim buckle with small holes for a sleek look.
306l stainless steel buckle.
Fitted with single 15mm floating keepers.
Perfect thickness of 3mm/4MM.