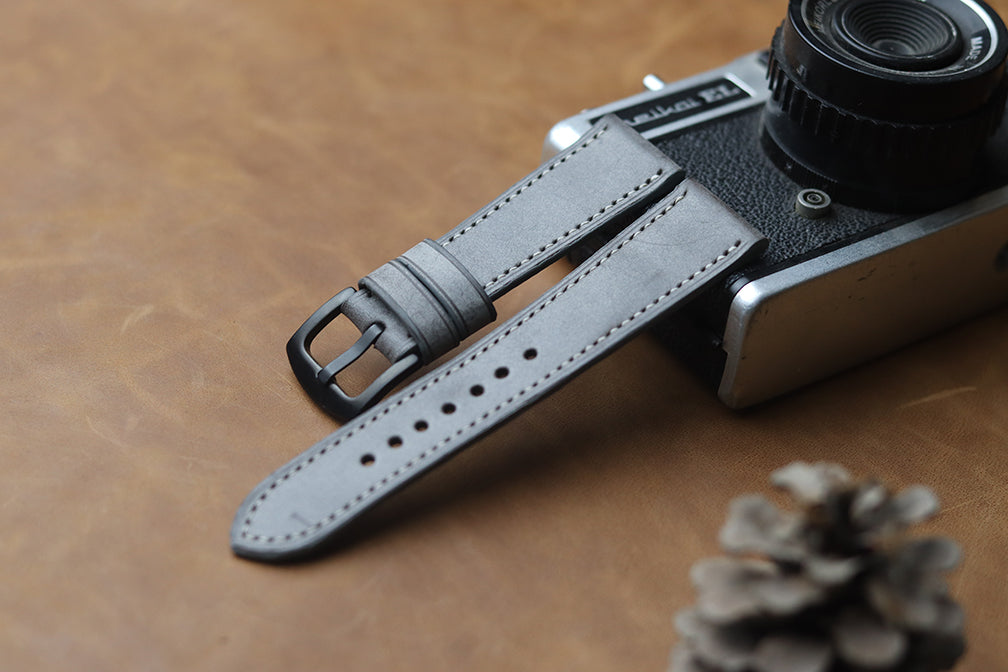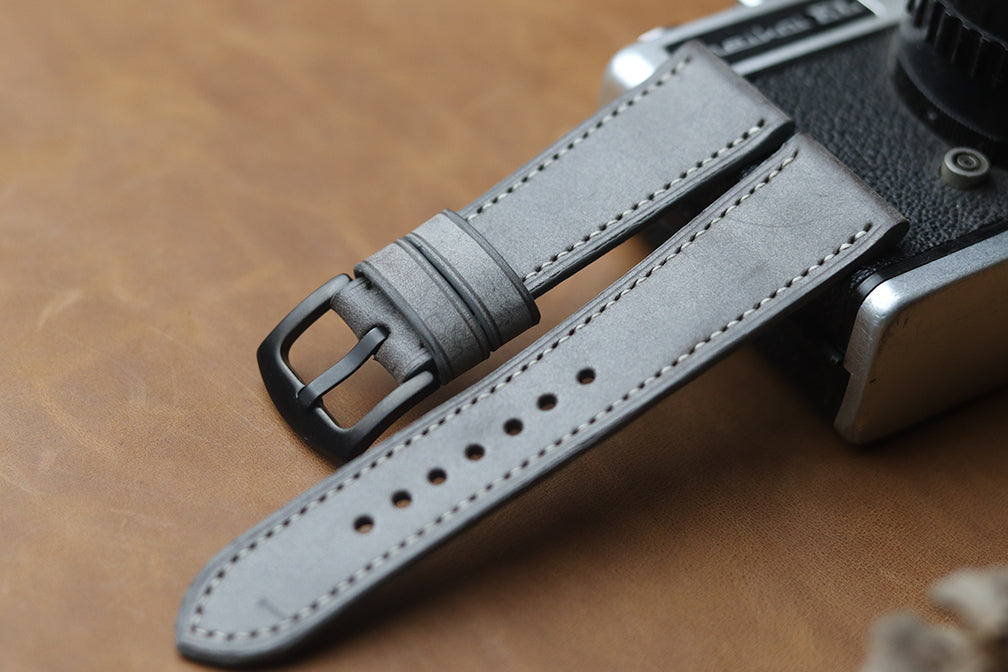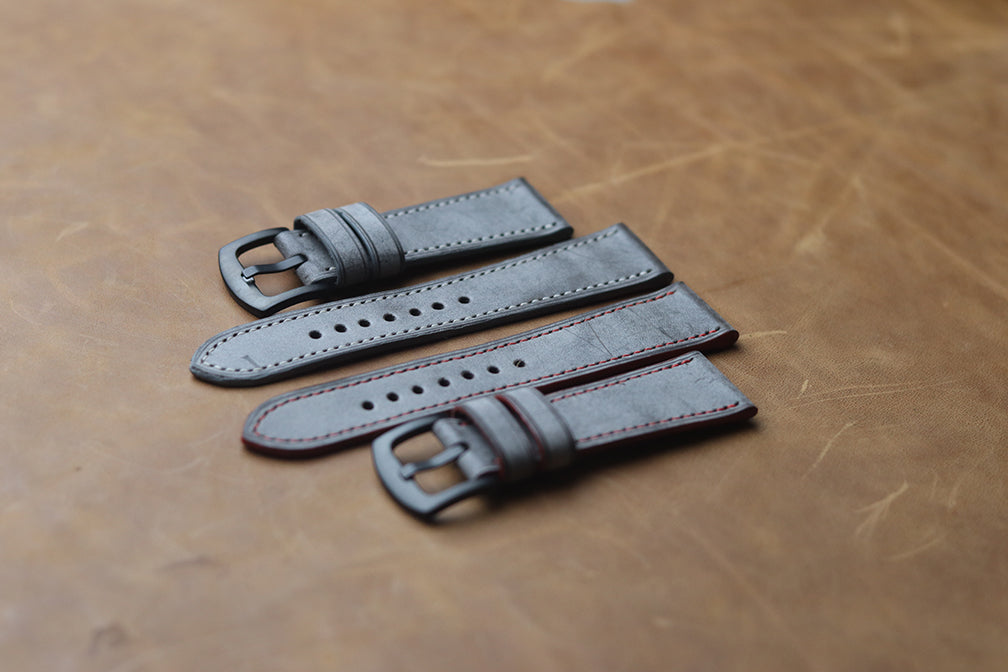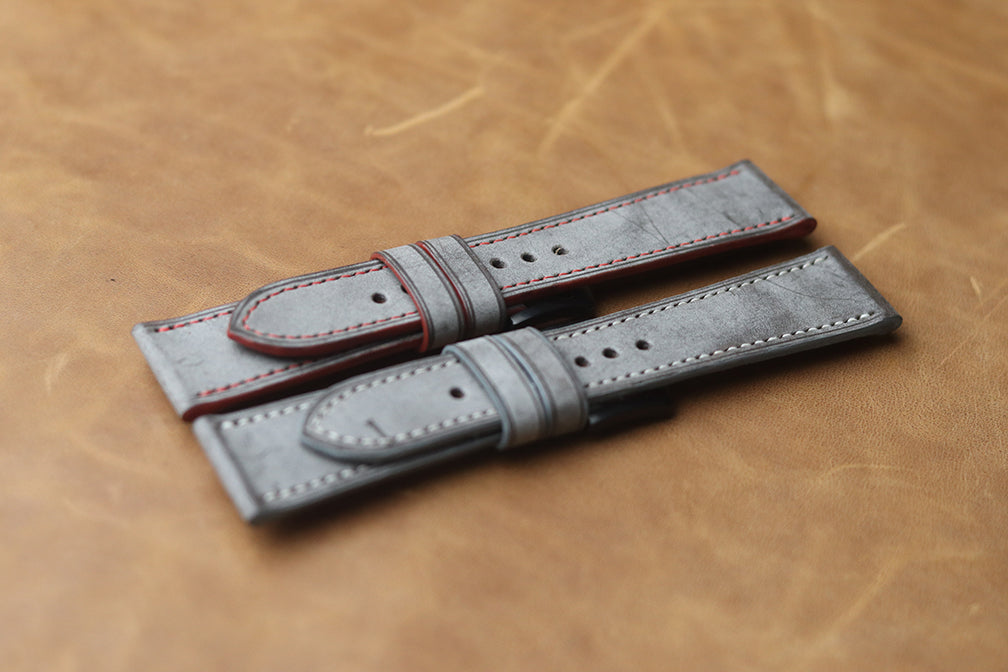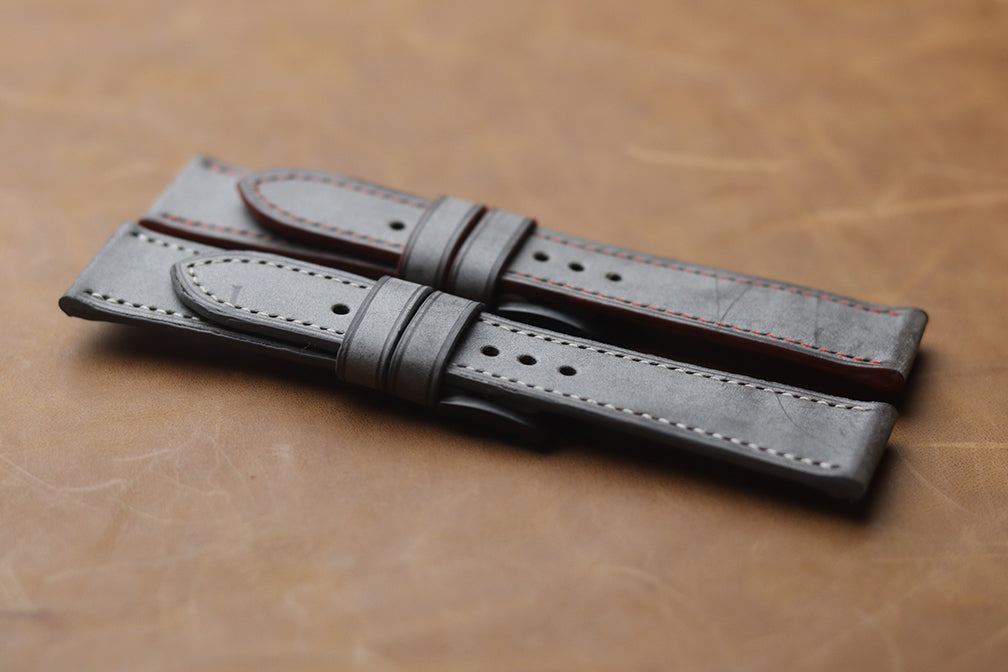 PEWTER GREY FULL STITCHED (WHITE THREAD)
LUG WIDTH:
APPLE 38/40/41MM
LENGTH:
Small 115/65mm (wrist 5 to 6.5 inches)
Made from Vegetable Tanned/Full Grain Italian leather.
Color: PEWTER GREY (GHOST LEATHER)
Design: FULL STITCHED
Thread: 0.35MM WHITE
Edge Paint Color: GREY
Length: 125mm/75mm.
Thickness: 3mm to 4mm
Keeper: 2 x 8mm floating keeeper.

The strap features a round edge, Painted with high quality edge paint for a seamless finish and to help prevent moisture and improve durability.
Highest quality of Hardware ( buckle, pins, connectors)





These Straps are Completely Handmade and Hand-stitched In Pakistan. Premium quality straps can last long up to 20 years or more.
There is no comparison of these Pure Leather Straps with chinese faux straps.
Quality comes with a price, of course. You will not regret experiencing these straps like our other Watch Lovers.
As the straps are handmade so any design can be made on order.