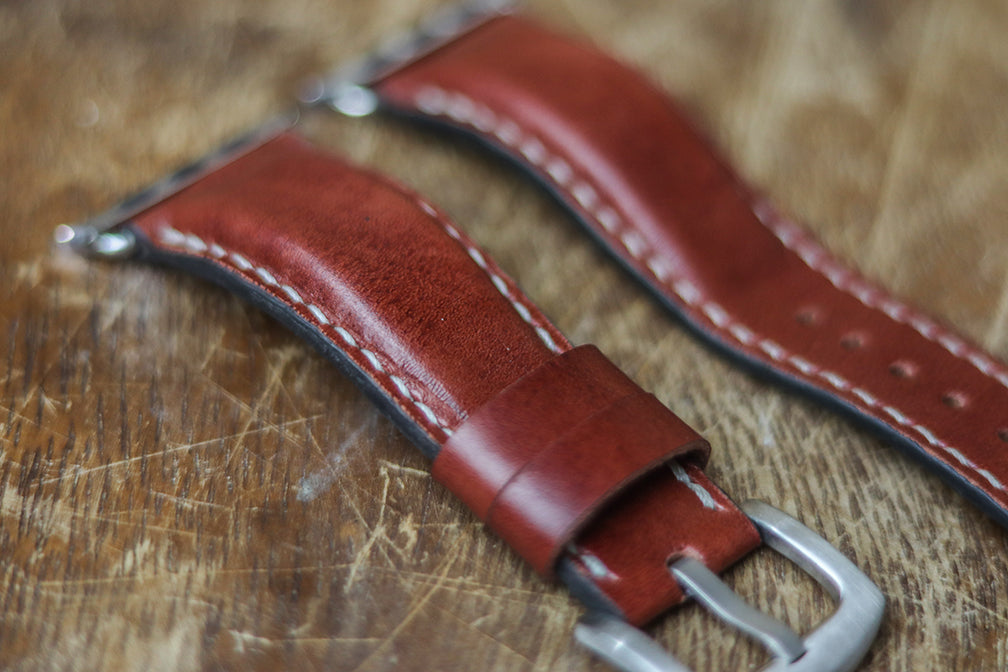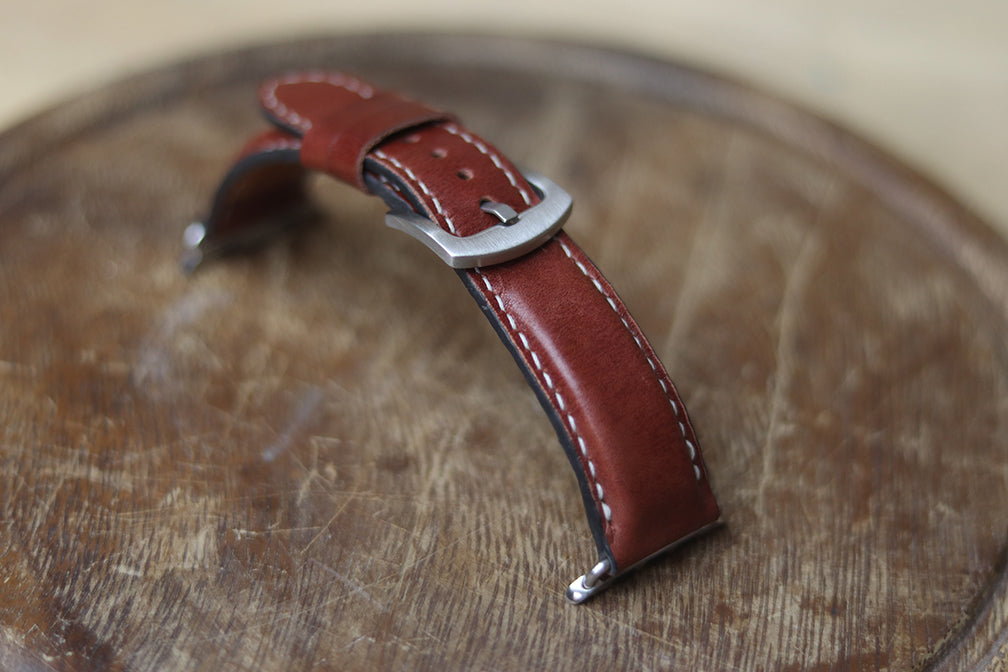 ROSEWOOD BURGUNDY PADDED STRAPS
LUG AND TAPER WIDTH:
26/24MM
WRIST SIZE/STRAP LENGTH:
Small 115/65mm (wrist 5 to 6.5 inches)
 THIS ROSEWOOD BURGUNDY IS PURE VEG FROM ITALIAN TANNERY.
6MM THICK FROM PADDING AREA AND REST 2.5MM THICK.
Handcrafted from premium Italian vegetable tanned leather in Rosewood Burgundy color for handsome looks and durability.

Edges are impeccably hand painted for a smooth finish and edge grooved for a beautiful aesthetic.

Meticulously hand saddle-stitched with 0.45mm waxed linen thread in white for durability.

Fitted with a slim buckle with small 2mm holes for a sleek look.

Padded for comfort and a luxe touch.

Tapered for a handsome aesthetic.

Fitted with two narrow floating keepers.

Perfect thickness of 6mm at the padding and 2.5mm at the edge for a refined look.