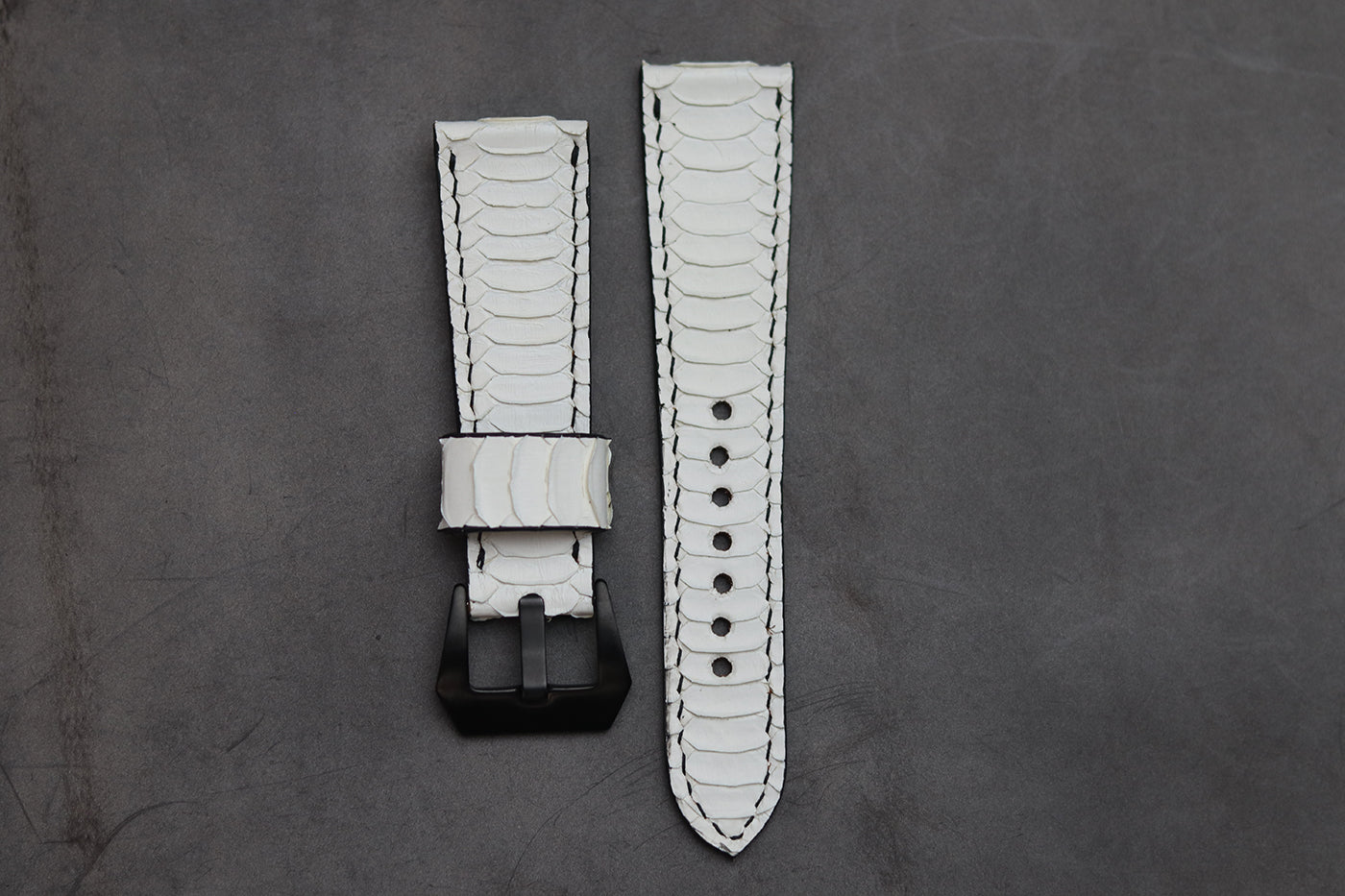 SNOW WHITE SNAKE SKIN FULL STITCHED (CENTER SCLAE)
LENGTH:
Small 115/65mm (wrist 5 to 6.5 inches)
100% Authentic Real Snake Skin from Vietnam. Completely handmade and hand-stitched.
3MM
 thick tapered straps.
0.45MM Galaces Thread with full stitching to enhance durability.
2X 8mm floating keepers.
Edges are painted neatly with imported edge paint.
Lining is soft vegetable leather.